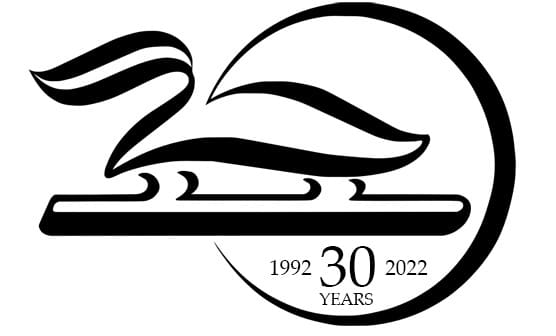 Club Overview
Established in 1992, the Kamloops Long Blades was created by our current Coach Coordinator, Sandi Vyse, her mother, Phyllis Vyse, and skater's parents Bill Zirnhelt and Sharon Wall. Sandi skated competitively at the National level at an early age coached by her mother. Over the years we have assembled a strong team of experienced and qualified coaches.All of our coaches are certified through the National Coaching Certification Program (NCCP).
The Kamloops Long Blades offers programs in Short Track, Long Track, and In-line Racing. The club is open to all ages, including Special Olympic skaters. Each year, we offer multiple public events and lessons to help introduce the sport to the community. Annualy, the club caters to over 50 skaters all coming from different ages, backgrounds, and genders.
Fundraising continually both on and off season helps our club to provide for the purchase of club skates, blades, sharpening equipment, safety mats, subsidizing ice expenses, travel support and training needs. We have also joined the True Sport Movement and have adopted one of their values to "Give Back" which reflects how we strive to support our community through sport, most recently assisting Williams Lake in starting their new club.
Our Mission
Our Programs offer overall athlete development and speed skating instructions from youth to adults. Our 'Learn to' sessions focus on introducing young children to skating. Our club memberships provide for beginner, recreational, competitive and high performance programs and are designed to support continued long term athlete development. The development of confident and competent youth requires participation, support and opportunity through teamwork. Building healthy and active individuals is important to the club. In support of these goals we provide skilled and accredited coaching staff along with as many training opportunities as funding permits. Competition is important to building on personal successes. Competitions are where skaters put all that practice to work. Skaters strive to achieve personal best times at competition. Active Start (under age 6) to Active for Life (adult 30+) can attend skating meets in nearby communities, regionally, provincially, nationally or internationally.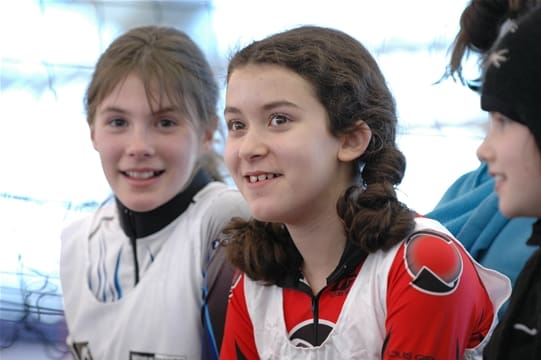 Club Membership
Club membership includes multiple programs that run throughout the year – full 12 month season.
Club Programs include Beginner, Recreational, Competitive, High Level Performance, Summer Inline & Racing, Dry Land Training, Summer On-Ice Mini Camps and Officials Clinics. We have programs to suit all ages and abilities including Special Olympic skaters.
Not sure and wondering what it would be like to Speed Skate? Why not give it a try? Simply contact us at kamloopslongblades@gmail.com to arrange a time to come out and try speed skating once before you decide if you want to take up speed skating and join our club!