2021-2022 Skate Season
Looking to try out speed skating with the Kamloops Long Blades or to register? Send an email to kamloopslongblades@gmail.com for more information!
Remember to save both the KLB Athlete Wellness Survey & KLB Parent Wellness Survey to your phone – these forms need to be filled in prior to EACH ice practice!
Dryland & Inline Summer Session 2021
Our summer session of dryland & inline is set to begin Thursday, May 6th!
✔️UPDATED! Please remember to read the KLB COVID-19 Safety Plan – Summer 2021
✔️Read, sign and return our Summer 2021 Participation Agreement by email to kamloopslongblades@gmail.com
✔️Save both the KLB Athlete Wellness Survey & KLB Parent Wellness Survey to your phone – both need to be filled out prior to EACH practice!
➡️In order to help us plan the upcoming inline skate fitting session, please answer the following short survey: Inline Skating Summer 2021 Survey 
➡️There will be an inline size fitting session during regular inline practice at our parking lot at McArthur Island on May 10th at 6:30pm. No other times will be available so please make sure to attend!
➡️Both dryland and inline are weather dependent activities. Be sure to check WhatsApp/Facebook for any cancellations.
➡️Parents will not be allowed onto the field of play unless requested by a Coach.
➡️Check out our event/training calendar for any holiday cancellations or location changes (also on our home page): Kamloops Long Blades Calendar
---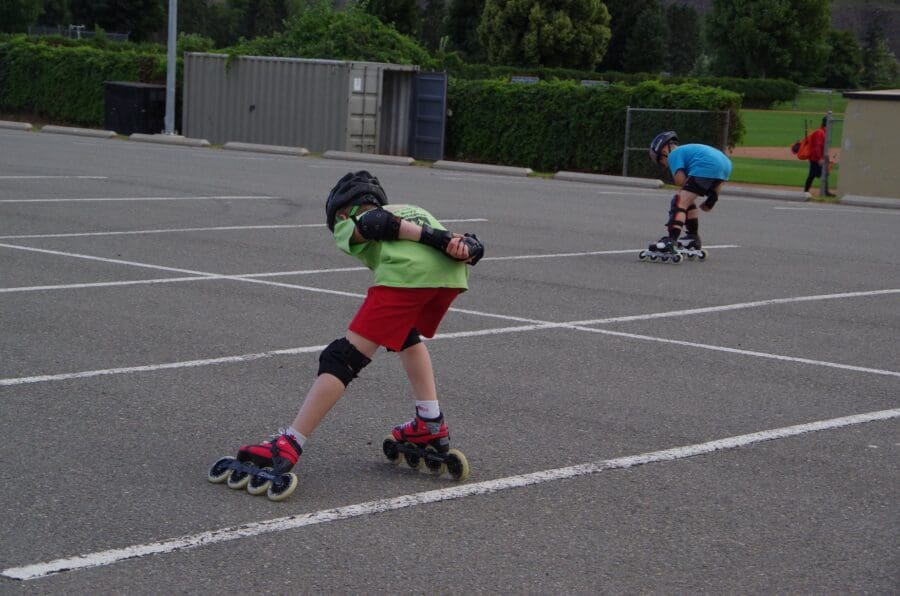 Our NCCP accredited coaching provides fun lessons & programs that quickly build skill and confidence. Your skating needs are in our experienced hands. Lessons are open to 4+ years of age, adults welcome. Skaters need to be able to stand on skates unaided. Use your own skates or use our speed skates. Come join us on the Olympic rink ice at McArthur Island Sports Centre.
Have a question? Please contact kamloopslongblades@gmail.com