We are currently looking for volunteers to fulfill the following roles: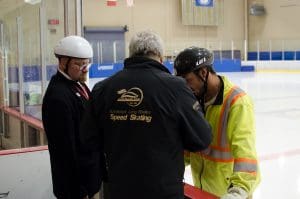 BC Winter Games 2018:
Kamloops February 22 – 25
The countdown is on with less than 100 days for the 40th BC Winter Games!
The up and coming BC athletes will be arriving in Kamloops February 22 – February 25.
We need your help in making this a successful competition.
Please register before December 1 at:
http:www.bcgames.net/kam2018w/VolunteerModule/register.aspx and select Speed Skating.
Be a part of the action!
Please email me at: cbdougan@gmail.com to advise me of your availability.
Thanks for your support!
Carol Dougan
Sport Chair – Speed Skating
BCWG 2018
Officials Liaison:
We are currently looking for a volunteer to take over the role as Officials Liaison.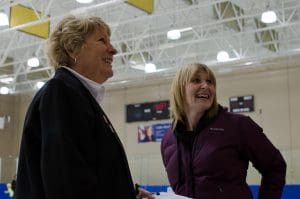 This is a high priority for the club. You must be certified as a Level 1 Official and you would receive additional training for this role.
The time commitment is minimal, depending on how many clinics need to be organized throughout the season. The majority of the work is required at the end of the season, including an hour or two in February as well as a couple of hours in March getting ready for awards.
For a more detailed job description, please click on the following link: Officials Liaison Job Description
If you are interested, please speak to Coach Karen or email her at kar-mac4@telus.net.